Know you're valued
NuServe is a family business, with a flat operating structure and a Senior Team that is always happy to be involved. During mobilisation, we'll introduce you to your personal Account Manager, from whom you can expect:
Personal accountability for contract standards
Regular visits
Quick responses/effective communication
Presentation of monthly audits & reports
This level of care is only possible because NuServe maintains a ratio of one Manager to 15 clients; a relationship commonly closer to 1:50 within the cleaning industry.
Tailored to your needs
It drives us crazy when we hear something "can't be done", "isn't my job" or "isn't in the contract"? That's why you'll never hear us say these words.
We know that nothing ever stays the same and that the service that made sense for you yesterday may not be right for you tomorrow. That's normal. When a change in your business (or a pandemic!) necessitates a change to cleaning arrangements, we'll be happy to work out a new solution that's a better fit for your future.
Just as we don't want you to feel stuck with a dated service, we also recognise that your building is unique and changing, and that a cookie cutter approach is seldom appropriate. When we mobilise your contract, we'll prepare a bespoke cleaning plan, specification and training schedule, tailored to your building and your specific needs.
Respecting your time
Too often prospects tell us they dread or even avoid monthly meetings. They find them boring, a waste of time, nothing more than a rehashing of the month's events.
We adopt a refreshingly different approach to meetings. We want you to come away from our time together feeling energised and positive about our proposed innovation, opportunities and improvements.
The format of the meeting is up to you. Some customers want to sit and chat over a coffee while others prefer something a little more formal. What every customer wants, however, is to feel that their time has not been wasted and that something has been achieved and/or learned.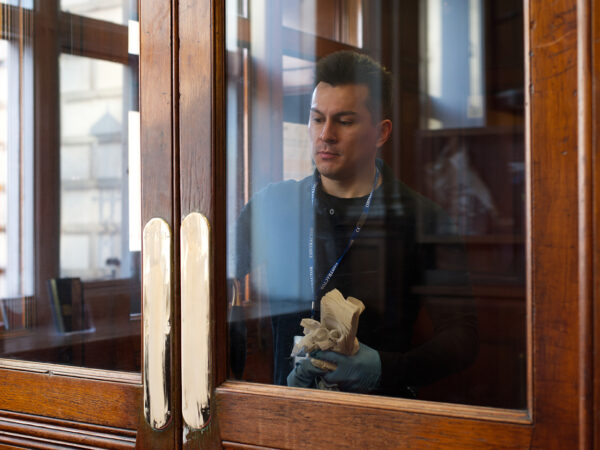 Reclaim your day with
NuServe's cleaning services
We are helping to save our clients time by offering a range of commercial, specialist and support services.