We know from experience that people who are treated and paid fairly are more committed, more loyal and more professional. That's how we ensure the quality service for which we are known and we want to work with clients who share the same values.
A large proportion of our people have been with us for over five years; many have developed new roles and responsibilities within the company; and some, we are proud to say, have left us to take up new opportunities as a result of our investment in their progress.
Senior management team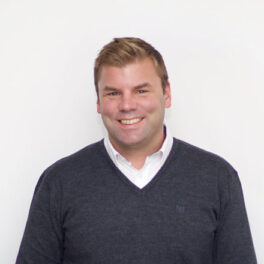 Simon Duke
Managing Director
Simon doesn't like standing still. He has lived on three continents so far and has a compulsion for challenging the status quo. He loves anything that promises innovation, believes bars are for raising and promises for keeping. When he's not looking for new ways to improve things, he swims competitively (aiming to finish with a GB top 10 masters age group time this season) and makes a mean cup of coffee, having trained as a barista.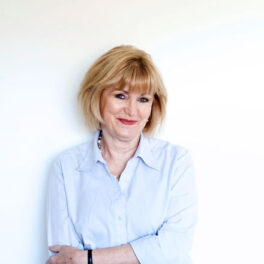 Yvonne Duke
HR Director
Job satisfaction to Yvonne is getting things right first time. As a former guitar teacher, though, she understands the importance of practice and putting in the work to make the performance perfect, a value she applies to getting the best out of our teams. She enjoys reading books that give her a deeper understanding of people, and when she's not feeding her knowledge of the human psyche you'll find her feeding someone else with one of her culinary creations.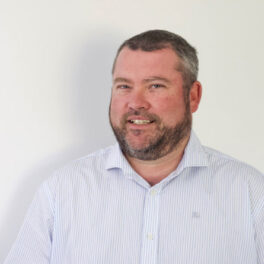 Dax Goose
Operations Director
Singing Italian Opera during his youth, Dax knows just how to keep to the hymn sheet. He lives by the motto "Plan the work and work the plan" and applies this not only to his job but also to his golf game. He once fell 60ft without the assistance of a rope so now believes in being securely in control – with a little help.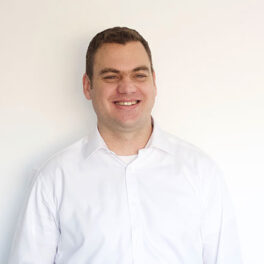 Bernard Kirkman
Regional Operations Director
Bernard loves it when a plan comes together. He takes pride in motivating his teams to meet and exceed clients' expectations. Having survived close encounters with a rhino, an elephant, a hippo and Michael Jackson, nothing fazes Bernard or dents his sense of humour. In his spare time he enjoys the company of his family, coaches children's rugby and tests his culinary skills by cooking dishes from around the world.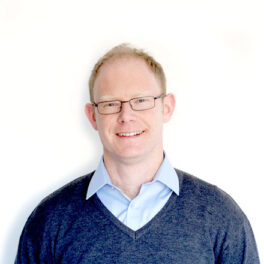 Richard Lockwood
Director
Richard likes to stay in touch with nature and is passionate about improving the environment. You'll often find him researching the most eco-friendly ways to keep our customers' offices clean and he likes to spend his down time either at the stove with a challenging new recipe or out convening with nature in his camper van. He keeps a global view by climbing mountains and ranks the 4,017m Weissmies in the Swiss Alps as his greatest high.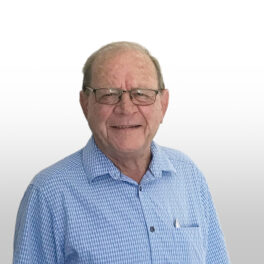 Vincent Lockwood
Chairman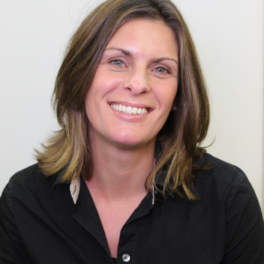 Lizzy Thompson
Business Development Director
Lizzy believes that work shouldn't feel like work! She loves working with people and enjoys supporting clients and those around her. With over 20 years in the FM Services Sector, she relishes the challenge of helping companies grow through fresh ideas and innovation. A lover of all things outdoors, in her spare time she is keen runner who enjoys nothing more than heading off into the countryside trail-running.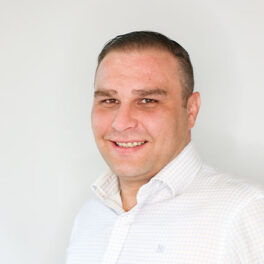 Warren Vermeulen
Regional Operations Director
At work, Warren is passionate about superlative service and dedication and believes strongly that what you put in, you get back out. During his spare time he enjoys being outdoors and visiting the park with his daughter. The other love in his life is sport which is probably why he is so competitive in everything he does and always wants to give things his best shot. He classes his claim to fame as finding Real success is finding your life work in the work that you love!
Meet the team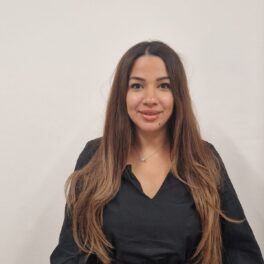 Rosa Cherrad
Account Manager
With a wealth of experience in the cleaning industry, Rosa joined NuServe as an Account Manager into our growing London team.
Having moved to London from Algeria when she was 8, Rosa still lives in here today with her sassy cat, Costa, a beautiful British short hair.
Rosa loves the outdoors and enjoys camping, with a soft spot for a campsite in Eastbourne.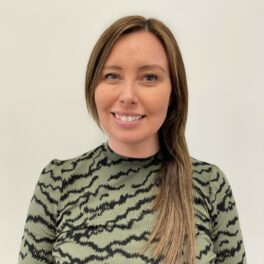 Amy-Lynn Ferguson
HR/Payroll Assistant
Amy is passionate about being a team player and working towards a mutual goal with her colleagues, who she also considers to be her friends. During her spare time she likes to spend time with loved ones with good food and good wine. On long weekends she enjoys bike rides with her partner and young daughter. Amy revels in learning new things and pushing herself out of her comfort zone. When she was 7 she played the organ in the cabaret club on Eastbourne pier, because her Dad made her-this made the audience cry because she was so sweet!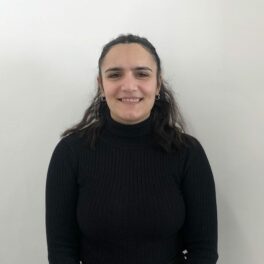 Vania Fernandes da Silva
Service Manager
With a dedication to her work, Vania is a London Service Manager, having quickly progressed within NuServe from an operative role.
Vania is known among clients for always being ready and willing to assist, and doing it with a smile!
In her free time, Vania is a keen artist with a formal education in art, and loves to draw portraits.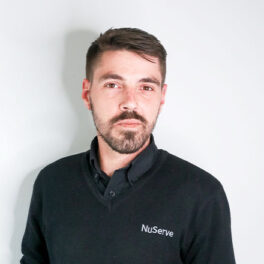 Pedro Goncalves
Area Manager
Every day brings fresh challenges and Pedro relishes the opportunity to find solutions and get the job done, time after time. It's that satisfaction, coupled with a strong sense of ambition and an aptitude for fast learning, that make him a popular figure with clients, with whom he communicates on a daily basis.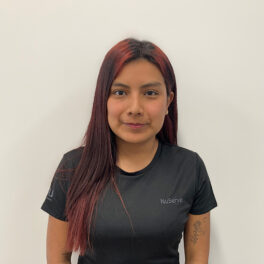 Diana Guevara
Service Manager
A friendly face with a positive attitude, Diana is always looking to grow professionally and personally. Having grown up in Spain, she is passionate about Mediterranean cuisine and loves to get together for drinks with friends outside when the weather is nice. Diana loves to get outside, whether that's a weekend getaway to riding her bike in London.
Nicola Jordan
HR Manager
Nicola is related to the legendary bourbon distiller Jack Daniels and certainly helps to keep spirits high among the NuServe team with her positive manner. She is never short of commitment and drive in giving our staff the support they need to achieve the very best standards for our clients. A mother of twins and a young daughter, Nicola, likes to bake, play board games and scuba dive, but not all at the same time.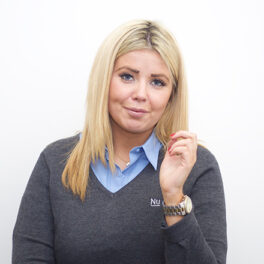 Rachelle Kearins
Account Manager
A gifted singer who won a bursary to the Blackheath Conservatoire, Rachelle is our grande dame of high tempo, harmonious management, always making sure her team are singing from the same hymn sheet to provide note perfect customer service. And if that's not enough musical puns, she gets her kicks from seeing the world and unwinding with family and friends.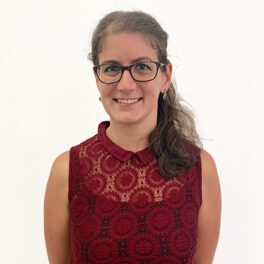 Emese Kiss-Nemeth
Finance Assistant
As well as swimming through the Balaton in Hungary without stopping Emese is also a qualified diver so she is definitely not afraid of the unknown. She has a keen sense of adventure and even took the step to go skydiving to push herself out of her comfort zone. In her spare time she enjoys travelling and exploring new places with friends as well as relaxing whilst reading. At work she likes organisation and having things balanced and up to date, whilst paying attention to the finer details.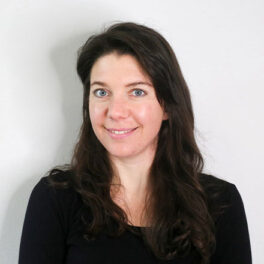 Georgina Lockwood
Sustainability Officer
Adventurous. That's Georgina. Having cut her teeth exploring the African bush and horse riding in the Magaliesberg Mountains of South Africa, she then took to the world's oceans as a trainee sailor on a three-masted barque. Her love of nature and the environment is now focused on corporate sustainability, her treasure is a trash report and her hunger for discovery is fed by running through the streets of London.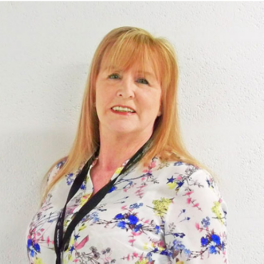 Wendy Maguire
Account Manager
Wendy has always been into her fitness, starting as a child when she was the youngest Coventry Schoolgirls Pentathlon champion two years on the run and even now she attends the gym most evenings. Another interesting fact is that she was chosen to represent the UK in the Junior Olympics in 1976 but unfortunately couldn't attend as she broke her arm on the trampoline. At work Wendy is passionate about making the job run effectively and efficiently whilst having fully trained staff who are confident and content within their roles.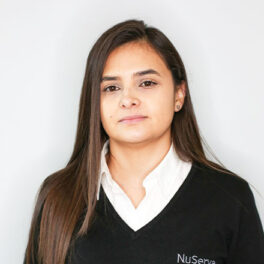 Cindy Marin
Service Manager
Creativity and attention to detail are Cindy's drivers. She carries her love of design and innovation into every aspect of life, always looking for new and better solutions and spotting the nuances that open the door to meaningful relationships in and out of work. Relaxation for Cindy is being with friends, enjoying a glass of good wine or listening to the waves lap on a hot summer beach.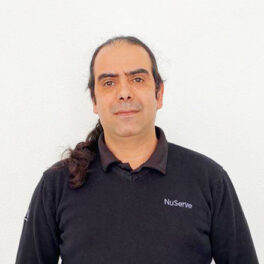 Rui Pereria
Team Leader
Making complexity look easy is Rui's forte. He prides himself on being a problem solver, with expert knowledge of all aspects of cleaning. Constantly motivated by the feeling of accomplishment, he manages to make his daily routine a constant cycle of excellence.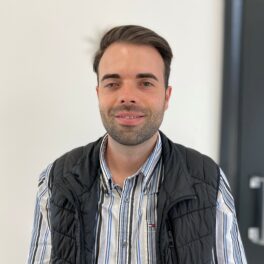 Vicente Roig
Recruitment Co-ordinator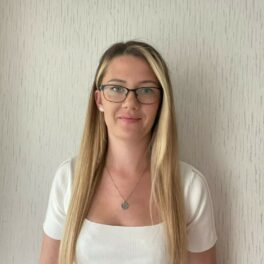 Lauren Smith
Service Manager
Joining NuServe as a cleaner, Lauren worked her way up to Supervisor and to her current role as Service Manager. Lauren is passionate about helping others and loves working together with people to solve issues. Outside of work you can find her spending time with her son and partner, taking long walks in the woods, and relaxing with a nice glass of Gin and lemonade with friends.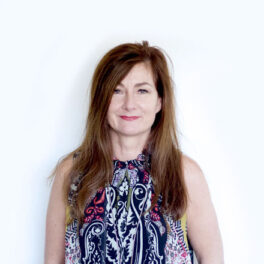 Tereska Sherman
Financial Controller
Tereska is one of those people with a head for figures, patterns and puzzles, which makes her ideal as our financial controller. When she's not balancing the books and figuring out ways to improve the bottom line, she enjoys spending time with her children, walking the dog, going to the gym and gardening. She spent her childhood growing up in a castle, which just so happened to be a country pub.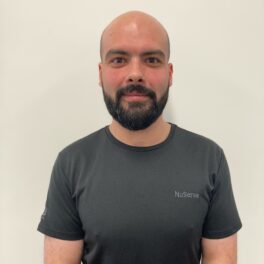 Luis Sousa
Service Manager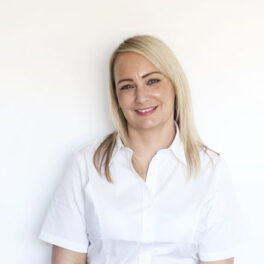 Sarah Turnwell
Operations Administrator
Sarah's uncle is the famous show jumper Harvey Smith and she grew up on a farm surrounded by ponies. So it's no surprise that she sees obstacles as nothing more than a challenge to be cleared and pushes herself to jump higher and further to provide the best possible support and service to clients and colleagues. Away from work, Sarah likes to run, socialise, listen to music and spend time with her family.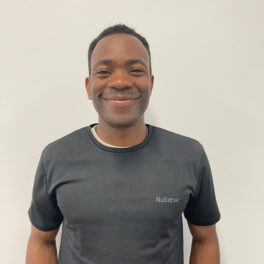 Mike Ugwu
Commercial Manager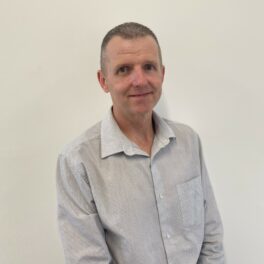 Brett Walker
HR Officer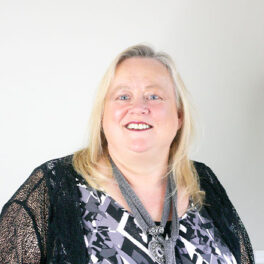 Louise Williams
Payroll Manager
"Treat people as you would want to be treated yourself," that's the rule Louise lives and works by and it's served her well for over 30 years. That and all the rules you can create in Excel, which she adores almost as much as her beloved grandchildren. Having been an avid swimmer, horse rider and trampolinist as a girl, she now spends her spare time in gentler pursuits, like reading romance books and painting.