Social and environmental impact
The B Corp certification is an indication of a business that meets the highest standards of verified social and environmental performance, public transparency and legal accountability. To us, it is a benchmark for all our values, holding us responsible for considering the impact of our decisions on our workers, customers, suppliers, community and the environment.
B Corp is a growing movement of companies around the world, currently numbering close to 5,000, across 154 industries in over 80 countries. When we joined we were one of only a handful of cleaning companies in the organisation but that number is growing as more and more companies follow our lead.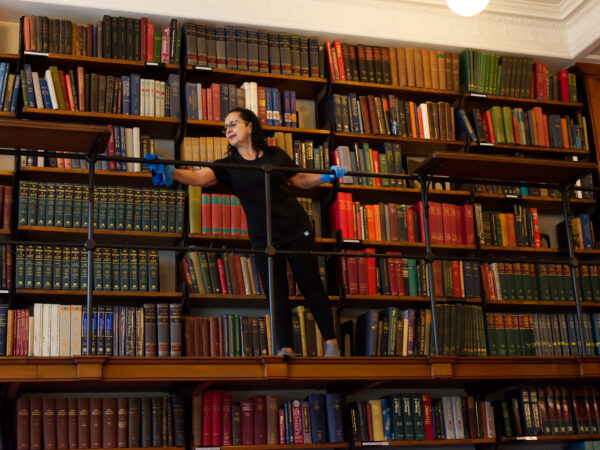 Our services
What we offer
NuServe offers a comprehensive range of cleaning and support services across the UK, with specific focus on London, the South East and the West Midlands. Driven by innovation and sustainability and tailored to the needs of your organisation, we are dedicated to saving you time and helping you to reclaim your day.
Our values
Be fair for all
We treat all our stakeholders fairly, aiming never to prioritise one above the others. Our stakeholders include customers, colleagues, our community, the environment and shareholders.
Consider others
Empathy is a superpower we should all aim to master. By taking time to understand and appreciate the needs of others, we can be more effective for our customers and teammates.
Be a pioneer
Pioneers share their ideas; they're bold, inquisitive and aren't afraid to leave the past behind. Some are quiet, some are loud, but all are driven by a desire to shape the future.
Be authentic
We share our strengths but don't hide our weaknesses. We're ambitious but we set and manage expectations responsibly. We never promise anything we can't deliver.