Our support service offering
Our range of support services covers everything you need to manage your premises and facilities, all under one convenient contract.
An ethical and sustainable office cleaning company
Diversity and Inclusion
We ensure diversity, equity and inclusion throughout our workforce, monitored by our own D&I Council, which means all our front line colleagues are hired on merit and also helps our clients to meet their own D&I standards.
Living Wage company
NuServe is a registered Living Wage service provider, which means we support the right of all our colleagues to earn a fair and decent wage to support their families. This helps to build a more loyal, committed workforce, which in turn delivers a better service.
Sustainable cleaning
NuServe is among the few B Corp certified cleaning companies in the UK. We are currently carbon neutral, which means we balance our carbon footprint through carbon offsetting. We have pledged to achieve net zero by the year 2030.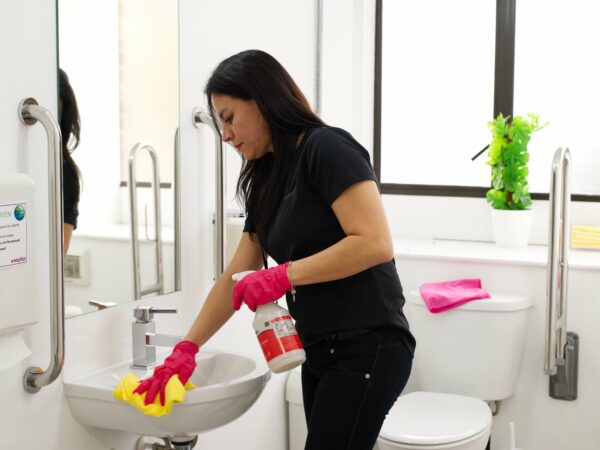 NuServe commercial cleaning
Reclaim your day with NuServe and get access to the range of our ethical support services under one billing system. We offer commercial cleaning to businesses across the United Kingdom.