We feel that everyone who joins NuServe should be able to work towards progression opportunities in an area that interests them, be that managerial positions, HR, or even our periodic cleaning services.
Over recent years, NuServe has been privileged to welcome several of our Operative staff into Service and Account Manager positions through internal promotions, as part of our ambition to provide high-quality cleaning industry careers.
Having a positive impact on our workers is one of the foundational pillars of being a B corp. As the first B Corp accredited cleaning company in the United Kingdom, we know the challenges facing workers in the cleaning industry.
Cleaners are often low-paid and underappreciated, as 'out-of-hours' workers.
By creating progression routes for our operatives, we can both provide our workforce the opportunity for career development and raise attention to the rewarding cleaning industry careers that can be found within the £58.9 billion sector.
The introduction of Service Managers
The Service Manager position, a role created recently to support Account Managers, has largely benefited from our internal promotions. The role was first conceptualised in 2019, and we welcomed our first service managers in April 2021.
Service Managers bridge the career advancement gap between Area Managers and Account Managers, slotting into our bustling operations team.
Here are the staff who've advanced their cleaning industry careers with NuServe:
Pedro Sanchez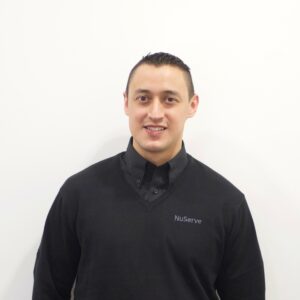 The very first to make the list of our internal promotions success stories is Pedro Sanchez. Pedro joined our business as a Cleaning Operative back in 2015, progressing to Site Supervisor and later to Area Supervisor.
After Pedro expressed his interest in HR, we were able to create the position of Recruitment Coordinator for him within our HR team where he helped recruit, induct and support our frontline teams.
Pedro proved to be an invaluable member of NuServe's HR team during the pandemic. We said goodbye to Pedro in August 2021 after his newly-acquired skillset landed him his next position.
Vania Fernandes da Silva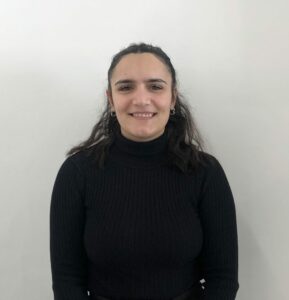 Vania quickly progressed from her initial operative role to join our growing London Ops team, having started at NuServe in March of 2022 and beginning her role as Service Manager in November of the same year.
"Carla Borges (Account Manager) recommended Vania to me as someone capable of managing a large team"- Warren Vermeulen, Account Manager.
Warren noted that Vania "shows a high level of attention to detail and a clear willingness to upskill herself".
Pedro Goncalves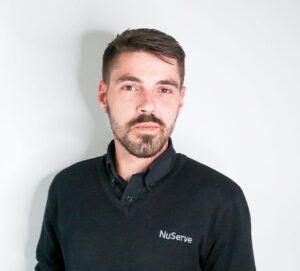 Pedro Goncalves is an invaluable member of the NuServe family, working as an Area Manager for our South East division.
"Pedro is ambitious- he puts in the hours"- Bernard Kirkman, Regional Operations Director.
Pedro's journey at NuServe began in November 2018 as a cleaning operative, progressing to Supervisor and now to Area Manager where he tends to a portfolio of clients across Southampton, Crawley, and the wider South East region.
"Pedro's work ethic is why he has enjoyed upwards progression within NuServe. It's great seeing him grow and succeed in each new role".
Speaking of his experience on his internal promotions journey, Pedro said:
"I feel like I have a part to play in a well-managed company, and I am grateful for the thorough training and support I have received since taking on this new role"- Pedro Goncalves".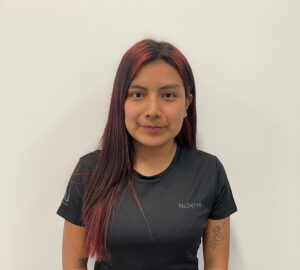 Diana is our Recruitment Coordinator, a vital role in our HR department helping recruit and onboard staff into cleaning industry careers.
Brandy Dragan, HR Manager, explains how Diana's background in commercial cleaning made her perfect for the role:
"Diana is warm, personable, and hardworking. Her experience as an operative gives her a deep understanding when working with our operatives".
Warren Vermeulen had similarly positive opinions, sharing that "clients consistently give glowing reviews of Diana; she is always going the extra mile. Her communication skills are excellent".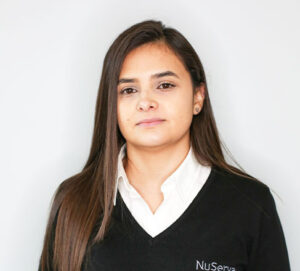 Cindy Marin has progressed within NuServe from Operative to Service Manager.
"Cindy is responsible, is keen to learn, and has consistently shown excellent leadership skills- qualities which helped propel her to her Service Manager position"- Warren Vermeulen.
Warren went on to explain how Cindy's skillset adds value to our customers.
"Cindy's high cleanliness and housekeeping standards make her perfect for managing sites belonging to elite clients".
Of her decision to work at NuServe, Cindy said that "the company's overall reputation drew me in. I've had a few friends who either worked at NuServe or with the business, and they've always raved about NuServe's good atmosphere and the professionalism".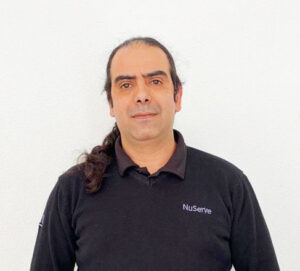 Rui Pereria is the longest-serving staff member on our internal promotions success list, having joined us back in October of 2014.
"Rui has been with NuServe for years. He is loyal, helpful, and has an incredible work ethic"- Bernard Kirkman.
Rui has had roles supporting a variety of business functions. Joining NuServe as an operative, he progressed to Working Supervisor before taking up a role in our Periodic Cleaning branch. Rui is currently a Team Leader in our South East regional division.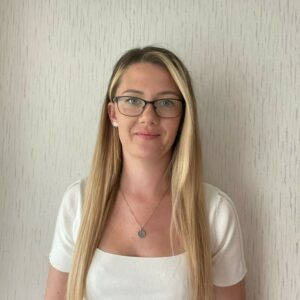 "Lauren is like a sponge- she absorbs information very quickly".
Carla Borges, London Account Manager, had a lot to say about Lauren Smith's ability to learn.
Lauren began her journey at NuServe in 2020 as a cleaning operative. Her skills caught the attention of Carla, earning her the internal progression opportunity of being promoted to Service Manager in our busy London team in September of 2022.
Lauren is a member of our Diversity and Inclusion Council, who meet monthly to discuss how we can maintain an inclusive workplace across our organisation. She enjoys being part of the council as a way to help create "initiatives that have received great feedback".
Closing thoughts- career development in cleaning industry careers
The B Corp ethos of positively impacting our workers backs up our commitments to providing good cleaning industry careers to our staff, including in how we train and upskill our teams.
We owe the victories from our internal promotion stories to both our talented workforce and the training we provide all our staff.
Continuous training is not only essential for the career development of our teams, but the quality of our sustainable cleaning services.
From 2021 to 2022, our staff successfully completed 5156 training lessons on our training platform UhUb; the industry-standard online learning channel.
NuServe provides ethical and reliable commercial cleaning services to organisations across the United Kingdom- get in touch and find out how we can elevate your cleaning today.