Why is commercial end of tenancy cleaning important?
Commercial end of tenancy cleaning differs from cleaning for residential buildings. End of tenancy cleans for offices, education centres, and other commercial properties require specialist knowledge on cleaning for the sector-specific needs of each facility type. As businesses tend to remain at the same location longer than renters and host far more people, commercial end of tenancy cleans are equipped to restore facilities to tip-top condition.
Relocating to a new office is a demanding task. An end of tenancy cleaning service will help your organisation make the move to a new building, ensuring the space is left as clean as it was when your company moved in and allowing you to focus on the larger tasks at hand. A professional cleaning service will also give peace of mind that your deposit will be returned, and minimise conflict with the landlord.
A sustainable cleaning company
Diversity and Inclusion
We ensure diversity, equity and inclusion throughout our workforce, monitored by our own D&I Council, which means all our front-line colleagues are hired on merit and also helps our clients to meet their own D&I standards.
Living Wage company
NuServe is a registered Living Wage service provider, which means we support the right of all our colleagues to earn a fair and decent wage to support their families. This helps to build a more loyal, committed workforce, which in turn delivers a better service.
Sustainable cleaning
NuServe is among the few B Corp certified cleaning companies in the UK. We are currently carbon neutral, which means we balance our carbon footprint through carbon offsetting. We have pledged to achieve net zero by the year 2030.
What are the benefits of working with NuServe?
A dedicated account manager
Every client is looked after by a dedicated Account Manager, who is supported by a Service Manager. They will ensure you receive a bespoke cleaning service, regardless of whether your office has an open or closed desk policy.
Monthly site audits
Your Account Manager will meet with you as often as you'd like, or at least once a month. They will also go the extra mile by providing you with a monthly site audit, as well as regular ideas for improvement on site.
Periodic cleaning
We have expanded our service offering to include periodic cleans, such as carpet and window cleaning. That means you get one invoice for all your services, one point of contact, all expertly managed by your Account Manager.
Highly trained team
We use Uhub, the go-to industry online training platform, to ensure all our front line colleagues receive regular training. By constantly developing their skills, we ensure you always get the skills and dedication you need from our teams.
A family business
NuServe is a family business and we regard all our employees as valued members of the NuServe family. By giving our best to our people, we inspire them to give their best to you.
Covid-19 policy
Since the pandemic, NuServe has offered clients more visible cleaning to provide hygiene assurance and help encourage staff back into the office. This involves performing disinfections of Covid-19 touch points to provide peace of mind to your staff.
Our process
1

Get in touch

Connect with us and let us know what you need and how quickly you need it.

Get a quote

2

Get your quote

Working to your deadline, we'll prepare your quote and send this back for your review.

3

Schedule your service

If you decide to go ahead, we'll schedule your service at a time that works for you.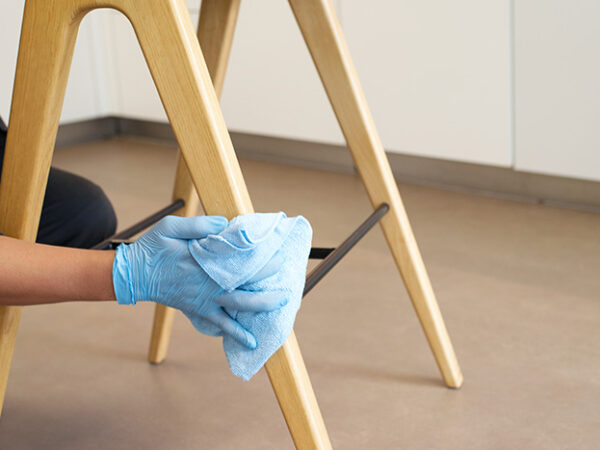 OUR NATIONAL FOOTPRINT
Where we work
We conduct end of tenancy cleans for UK businesses across all sectors, including schools, industrial buildings, healthcare centres and offices.